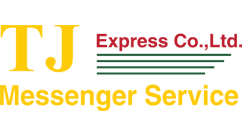 Truck Service
TJ Express Co., Ltd. offers 4-wheeled pickup trucks to transport your products both in Bangkok and its vicinity, at a reasonable rate, via highly experienced drivers.
** Service rates are subject to distances and type of products to deliver.
Please contact us one day in advance.
** Only cash payment before delivery is accepted.
For Express Services
Follow this